RootsWorld Radio – Listening to the planet!
Listening to the world. World music reviews, news, audio and radio!
Cliff Furnald is running the well recognized online magazine RootsWorld.com from New Haven, Connecticut, and he has been doing so ever since the very beginning of internet publishing in 1993.
He also host a weekly radio program, RootsWorld Radio, featuring music from Africa, Asia, Europe, Pacifica and The Americas, broadcasting from a number of radio stations around the world.
We are proud to announce that you can listen to Mr. Cliff Furnald, and some of his programs at Radiofolk.dk. Here is the link: https://radiofolk.dk/rootsworld-radio-listening-to-the-planet/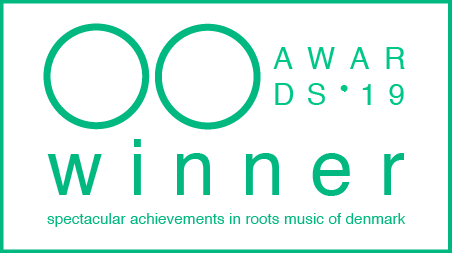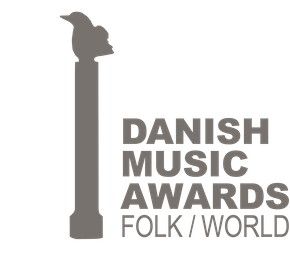 Date
Start
Description
Play
22-10-2021
18:00

Date: 22-10-2021 | Start: 18:00

RootsWorld Radio #325 Oct. 2021 by Cliff Furnald. Artists include Susana Baca, Sofia Rei, Durante & Adams, Canzoniere Grecanico Salentino, Kunle Soetan, Petrona Martinez, Sakili, Massilia Sound System, Kandy Guira, Bonga Jean Baptiste and more..

Direkte link til podcast:

Direkte link til programsiden:


01-10-2021
18:00

Date: 01-10-2021 | Start: 18:00

RootsWorld Radio #324 Sept. 2021 by Cliff Furnald. - Hear Kongero, The Faux Paws, Monsieur Doumani, Jaguar, Karine Polwart & Dave Milligan, Olov Johansson & Andre Ferrari, Henri Guedon, Celenka, Nilza Costa, Sierra Ferrell, and Amir ElSaffar

Direkte link til podcast:

Direkte link til programsiden:


20-08-2021
18:00

Date: 20-08-2021 | Start: 18:00

RootsWorld Radio #320 July 2021 by Cliff Furnald. Artists featured include Jean Ritchie, Piers Faccini, Coco's Lunch, Bellanova, Antonis Antoniou, Daniel Bellegarde, Davide Ambrogio, Richard Thompson, Ephat Mujuru

Direkte link til podcast:

Direkte link til programsiden:


30-07-2021
18:00

Date: 30-07-2021 | Start: 18:00

RootsWorld Radio #321 July 2021 by Cliff Furnald - Fadhilee Itulya, Canzoniere G. Salentino, Tara Fuki, Sarah-Jane Summers & Juhani Silvola, Frode Haltli, Natacha Atlas, Vasilis Ginos, Vassilis Philippou, Antifiguri, Amparanoia & Himnopsis Colectiva.

Direkte link til podcast:

Direkte link til programsiden:


09-07-2021
18:00

Date: 09-07-2021 | Start: 18:00

RootsWorld Radio #319 June 2021 by Cliff Furnald RootsWorld Radio. Orchestre Tout Puissant Marcel Duchamp, Boubacar Badian Diabate, Pamela Z, Tania Saleh, The Homs Band, Etsuko Takezawa , Sam Lee, Canzoniere Grecanico Salentino, Anna Cinzia Villani.

Direkte link til podcast:

Direkte link til programsiden:


11-06-2021
18:00

Date: 11-06-2021 | Start: 18:00

RootsWorld Radio #318 May 2021 by Cliff Furnald. Dobet Gnahore, Chris Bathgate, Ayuune Sule, Tout Puissant Marcel Duchamp, Alper Tuzcu, Bouobacar Badian Diabate, The English Country Dance Band, Tunto, Buckwheat, Claire Goldfarb, Teyr, and Soubi & Mmadi

Direkte link til podcast:

Direkte link til programsiden:


21-05-2021
18:00

Date: 21-05-2021 | Start: 18:00

RootsWorld Radio #317 April 2021 by Cliff Furnald - The Tiptons Saxophone Quartet, Anna Cinzia Vilani, Jadsa , Bellanova, Frank London, Ballake Sissoko, Katerina Papadopoulou, Fratelli Mancuso, Steve Tilston, and Antonis Antoniou.

Direkte link til podcast:

Direkte link til programsiden:


28-05-2021
18:00

Date: 28-05-2021 | Start: 18:00

RootsWorld Radio #316 Marts 2021 by Cliff Furnald. Artist include live recording of Nina Simone 1964. L'Alba, Elena Ledda, Fely Tchaco, Hector Zazou, The Ilkka Heinonen Trio, Anna Cinzia Villani, Enzo Favata, Tenores Di Bitti and David Reuff

Direkte link til podcast:

Direkte link til programsiden:


12-03-2021
18:00

Date: 12-03-2021 | Start: 18:00

RootsWorld Radio #314 Febr. 2021 by Cliff Furnald. Artist include Omar Sosa. Antonis Antoniou from Cyprus, Spanish singer Amparanoia, Luedji Luna, Komasi, L'Alba Ikoqwe, Alostmen David Walters, 4 Mars. Info at www.rootsworld.org

Direkte link til podcast:

Direkte link til programsiden:


12-02-2021
18:00

Date: 12-02-2021 | Start: 18:00

RootsWorld Radio #313 Jan. 2021 by Cliff. Artists include The Tania Giannouli Trio, Motus Laevus, Asgeir Asgeirsson, Ayunne Sule, WOR, 3 Ain, Rasm Almashan, Tao Ravao & Vincent Bucher, and Las Lloronas.

Direkte link til podcast:

Direkte link til programsiden:


08-01-2021
18:00

Date: 08-01-2021 | Start: 18:00

RootsWorld Radio #311 Dec 2020 by Cliff Furnald: Bipolar Bows, Ötödik évszak, Nahawa Doumbia , Las Llrona, Lo'Jo , Nevesta's Voice (Denmark), Linguamadre (Italy/Europe), Madou Sidiki Diabate (Mali), and live 1974 by Joni Mitchell

Direkte link til podcast:

Direkte link til programsiden:


01-01-2021
18:00

Date: 01-01-2021 | Start: 18:00

RootsWorld Radio #312 dec. 2020 by Cliff Furnald. Djely Tapa, Nahawa Doumbia, Linguamadre, Satellites, Las Lloronas, Bisi+Gavin Hardkiss, Urban Village, Boom Pam, Sexteto Tabala, Dick Dale, Richard Thompson and Slavo Rican Assembly

Direkte link til podcast:

Direkte link til programsiden:


04-12-2020
18:00

Date: 04-12-2020 | Start: 18:00

RootsWorld Radio #308 Sept. 2020 by Cliff Furnald Artists include Rinde Eckert, Trio Son Alvardo, American Patchwork Quartet, Qwanqwa, La Banda Morisca, Nation Beat, Khusugtun, Ayuune Sule, A Moving Sound, and Siti Muharam.

Direkte link til podcast:

Direkte link til programsiden:


18-09-2020
18:00

Date: 18-09-2020 | Start: 18:00

RootsWorld Radio #307 Sept. 2020 by Cliff Furnald Artists Emilyn Stam & John David Williams; Bert Jansch, Elle Osborne, Modasaurus, The Rheingans Sisters, Tidiane Thiam, L'Attirail, Shirley Collins, Nation Beat, and Guro Kvifte Nesheim & Mats Eden.

Direkte link til podcast:

Direkte link til programsiden:


28-08-2020
18:00

Date: 28-08-2020 | Start: 18:00

RootsWorld Radio #306 July 2020 by Cliff Furnald. Artists: Te Vaka, Dantchev Domain, Sen Svaja, Ladama, American Patchwork Quartet, Spider John Koerner, Nathan Beauregard, Ian Anderson. Hildegard von Blingin, Francois Perso Couture and La Banda Morisca

Direkte link til podcast:

Direkte link til programsiden:


31-07-2020
18:00

Date: 31-07-2020 | Start: 18:00

RootsWorld Radio #305 July 2020 by Cliff Furnald rambles about Europe, Africa and the Americas with artists Tolouse Lowtrax, Las Anez, Aquarela, Sidiki Camara, Ladama, Bob Dylan, 3'Ain, La Banda Morisca, Dantchev:Domain and Sen Svaja.

Direkte link til podcast:

Direkte link til programsiden:


17-07-2020
18:00

Date: 17-07-2020 | Start: 18:00

RootsWorld Radio #304 June 2020 by Cliff Furnald will include Lata Donga, Nohe y sus Santos, Niqolah Seeva & Hybrid Orchestra, Elle Osborne, The Golden Gospel Quartet, Susanne Lundeng, Urna Chahar Tugchi, and Kroke, and Phil Ochs.

Direkte link til podcast:

Direkte link til programsiden:


12-06-2020
18:00

Date: 12-06-2020 | Start: 18:00

RootsWorld Radio #303 June 2020 by Cliff Furnald Nohe y Sus Santos, Chouk Bwa, Fadhilee Itulya, Elle Osborne, Frigg, Frode Halti, Edikanfo, New Landscapes, Zari, Alhousseini Anivolla & Girum Mezmur, Jaakko Laitinen & Väärä Raha, Aboriginal Music Taiwan.

Direkte link til podcast:

Direkte link til programsiden:


05-06-2020
18:00

Date: 05-06-2020 | Start: 18:00

RootsWorld Radio #302 May 2020 by Cliff Furnald. Artists include Frode Haltli, Llio Rhydderch, Merima Kljuco & Jelena Milusic, Groupa, The Helene Blum & Harald Haugaard Band and Dantchev Domain. Playlist and more info at www.rootsworld.org

Direkte link til podcast:

Direkte link til programsiden:


08-05-2020
18:00

Date: 08-05-2020 | Start: 18:00

RootsWorld Radio #301 April 2020 by Cliff Furnald. Earth Island Orchestra, Quintet Bumbac, Tranquebar, Atamina, Abu Obaida Hassa, The Chicken Chokers, Guy Klucevsek, Ialma, Ingrid Karklins, Imaginary Homeland, Doctor Nativo, and The Clarinet Factory.

Direkte link til podcast:

Direkte link til programsiden:


17-04-2020
18:00

Date: 17-04-2020 | Start: 18:00

RootsWorld Radio #300 April 2020 by Cliff Furnald.-First "isolation" show and adding a few cheery pop songs. The Henrys, Nick Lowe, Brave Combo, Cake. Ale Moller, Barlast, Tautumeitas, Evritiki Zygia, Tranquebar, Lakvar, the Dzambo Agusevi Orchestra.

Direkte link til podcast:

Direkte link til programsiden:


03-04-2020
18:00

Date: 03-04-2020 | Start: 18:00

RootsWorld Radio #299 Marts 2020 by Cliff Furnald Artists include Tranquebar, Quintet Bumbac, Farafi, Al Bilali Soudan, Andrew Cronshaw, Evelina Petrova Trio, Anne-Mari Kivimaki & Palomylly, Boiled in Lead, and El Vez

Direkte link til podcast:

Direkte link til programsiden:


20-03-2020
18:00

Date: 20-03-2020 | Start: 18:00

RootsWorld Radio #298 Febr. 2020 by Cliff Furnald - Artists: Aynur, Bamba Wassoulou Groove, iyatraQuartet, Trio Dor, Tranquebar, and the quartet of Maurseth, Opheim, Lislevand & Stene. More at www.rootsworld.org

Direkte link til podcast:

Direkte link til programsiden:


28-02-2020
18:00

Date: 28-02-2020 | Start: 18:00

RootsWorld Radio #297 Febr. 2020 by Cliff Furnald. Artists will include Fanfare Ciocarlia, Pedro Lima e Conjunto Os Leonenses, Carmen Souza, Horace Silver, Mísia, Bragr, Ekko Trio and Seamus Egan. More at www.rootsworld.org

Direkte link til podcast:

Direkte link til programsiden:


14-02-2020
18:00

Date: 14-02-2020 | Start: 18:00

RootsWorld Radio #296 Jan. 2020 by Cliff Furnald. Artists include Guy Klucevsek, Hazmat Modine, Manhu, The Rowan Tree, Anne-Mari Kivimaki & Palomylly, Albaluna and Lankim. More at www.rootsworld.org

Direkte link til podcast:

Direkte link til programsiden:


24-01-2020
18:00

Date: 24-01-2020 | Start: 18:00

RootsWorld Radio #295 Dec. 2019 by Cliff Furnald the 2019 wrap up of our Music of the Month choices for the year. More at www.rootsworld.org

Direkte link til podcast:

Direkte link til programsiden:


20-12-2019
18:00

Date: 20-12-2019 | Start: 18:00

RootsWorld Radio #294 Dec. 2019 by Cliff Furnald. Music of the Month for Dec. by Nick Wyke and Becki Driscoll. Other artists include Urna & Kroke, Bidaia, Benji Kirkpatrick & The Excess, Faustus, Nelia Safaie, Lamia Bedoui & Solis Barki, and Liraz

Direkte link til podcast:

Direkte link til programsiden:


06-12-2019
18:00

Date: 06-12-2019 | Start: 18:00

RootsWorld Radio #293 Nov. 2019 by Cliff Furnald.. Artists include Sirom, Orlando Pantera, Pepe Love, Nelia Safaie, Gaby Moreno & Van Dyke Parks, Keb Mo, Kalibe and Issa Sow. More at www.rootsworld.org

Direkte link til podcast:

Direkte link til programsiden:


22-11-2019
18:00

Date: 22-11-2019 | Start: 18:00

RootsWorld Radio #292 Oct. 2019 by Cliff Furnald. Artists include Bidaia, Miriam Kaiser Trio, Mahaleo, Terak Anosy, Harp & A Monkey; Nick Wyke & Becki Driscoll; Petroloukas Halkias & Vasilis Kostas; Orchid Ensemble, Nahawa Doumbia. www.rootsworld.org

Direkte link til podcast:

Direkte link til programsiden:


25-10-2019
18:00

Date: 25-10-2019 | Start: 18:00

RootsWorld Radio #291 Oct. 2019 by Cliff Furnald. More info: www.rootsworld.org

Direkte link til podcast:

Direkte link til programsiden:


27-09-2019
18:00

Date: 27-09-2019 | Start: 18:00

RootsWorld Radio #290 Sept. 19 by Cliff Furnald. Artists on the show include Baba Sissoko, Miriam Kaider, Terje Isungsett, Mouth Music, Louisa Lyne, Benedicte Maurseth, Sver and the Minyo Crusaders. More info: www.rootsworld.org

Direkte link til podcast:

Direkte link til programsiden:


06-09-2019
18:00

Date: 06-09-2019 | Start: 18:00

RootsWorld Radio #289 August 2019 by Cliff Furnald This week's show includes artist Spanglish Fly, Los Wemblers de Iquitos, Madalitso Band, Banda, Miriam Kaiser Trio, and Aurelie Dorzee & Tom Theuns. www.rootsworld.org

Direkte link til podcast:

Direkte link til programsiden:


09-08-2019
18:00

Date: 09-08-2019 | Start: 18:00

RootsWorld Radio #288 August 2019 by Cliff Furnald will feature a number of cross-border collaborations, Kayhan Kalhor & Rembrant Frerich Trio, and Heida Bjorg and Kaos. Hope Masike, Teija Niku, Kepa Junkera. www.rootsworld.org

Direkte link til podcast:

Direkte link til programsiden:


02-08-2019
18:00

Date: 02-08-2019 | Start: 18:00

RootsWorld Radio #287 July 2019 by Cliff Furnald Artist include Olivia Foa'i and Te vaka, Che Avalanche, Martin Hayes and Brooklyn Rider, Teija Niku, Real Vocal String Quartet, Mísia, Väsen, Lea Nicholson and Bube Dame Konig. www.rootsworld.org

Direkte link til podcast:

Direkte link til programsiden:


19-07-2019
18:00

Date: 19-07-2019 | Start: 18:00

RootsWorld Radio #286 June 2019 by Cliff Furnald. Cimarron, Mads Hansens Kapel, Spoket i Koket, Floating Sofa Orchestra, Real Vocal String Quartet, Hussain & Helen Wilson, Oumar Konate, Rachele Andrioli & Rocco Nigro, Dancas Ocultas and Mary Ann Kennedy

Direkte link til podcast:

Direkte link til programsiden:


28-06-2019
18:00

Date: 28-06-2019 | Start: 18:00

RootsWorld Radio #285 June 2019 by Cliff Furnald. Artists include Real Vocal String Quartet, Aurelie Dorzee & Tom Theuns, Rachele Andrioli & Rocco Nigro, Linda Ayupuka, Fausty Amoa Mabila, Clang Sayne, Andy Statman, Tartit and Ziminino.

Direkte link til podcast:

Direkte link til programsiden:


07-06-2019
18:00

Date: 07-06-2019 | Start: 18:00

RootsWorld Radio #284 May 2019 by Cliff Furnald Artists from the Sami lands of Finland and Norway ,The Jazz Joik Ensemble, Assu, Ulla Pirttijarvi, Jeinat, Moenje, Johan Anders Baer, Wimme & Rinne, Marie Boine and Vassvik.

Direkte link til podcast:

Direkte link til programsiden:


17-05-2019
18:00

Date: 17-05-2019 | Start: 18:00

RootsWorld Radio #283 April 2019 by Cliff Furnald. Artists will include Pauanne, Markku Lepistö & Mikko Hellenius, Kanazoe Orkestra, Kyriakos Kalaitzidis, Africa Express, Angelique Kidjo), Benji & Rita, Las Hermanas Carroni, Espiral Moenje

Direkte link til podcast:

Direkte link til programsiden:


19-04-2019
18:00

Date: 19-04-2019 | Start: 18:00

RootsWorld Radio #282 April 2019 by Cliff Furnald. Artists include Le Rex, Africa Express, Ya Punto, Abdesselam Damoussi & Nour Eddine, Mara Aranda, Le Vent Du Nord, Yann-Fañch Kemener, Mary Ann Kennedy and Pauanne. More info at www.RootsWorld.org

Direkte link til podcast:

Direkte link til programsiden:


22-03-2019
18:00

Date: 22-03-2019 | Start: 18:00

RootsWorld Radio #281 Marts 2019 by Cliff Furnald. Artists include Groupa, Las Hermanas Caronni, Mahsa and Marjan Vahdat with Kronos Quartet, Daniel Cros, Mr Folxlide, Hama Sankare, Fausty Amoa Mabila, Linda Ayupuka, Abdesselam Damoussi & Nour Eddine.

Direkte link til podcast:

Direkte link til programsiden:


22-02-2019
18:00

Date: 22-02-2019 | Start: 18:00

RootsWorld Radio #280 Febr. 2019 by Cliff Furnald. Artists Mimmo Epifani; Maarja Nuut, Ruum; Layale Chaker Sarafand; Lucilla Galeazzi, Ialma, Didier Laloy, Carlo Rizzo, Maarten Decombel; Feiz Noz Moc'H, Johnny Cash, Puhti, and Groupa.

Direkte link til podcast:

Direkte link til programsiden:


01-02-2019
18:00

Date: 01-02-2019 | Start: 18:00

RootsWorld Radio #278 Jan. 2019 by Cliff Furnald, Artists: Kërkim, Dawda Jobarteh, Urna & Kroke, The Dur Dur Band, Hama Sankare, Doctor Professor Atamina, Ayuune Sule, Mimmo Epifani, Belonoga, Daniel Kahn and the Painted Bird, and The Ayn Trio

Direkte link til podcast:

Direkte link til programsiden:


18-01-2019
18:00

Date: 18-01-2019 | Start: 18:00

RootsWorld Radio #277 Jan. 2019 by Cliff Furnald. -Looking back on some of the best songs of 2018 #2, chosen by Cliff Furnald, Michael Stone and Alex Brown. This is the second of 2 programs. www.RootsWorld.org

Direkte link til podcast:

Direkte link til programsiden:


04-01-2019
18:00

Date: 04-01-2019 | Start: 18:00

RootsWorld Radio #276 Dec. 2018 by Cliff Furnald. -Looking back on some of the best songs of 2018, chosen by Cliff Furnald, Michael Stone and Alex Brown. This is the first of 2 programs. The second will be presented Jan. 19. www.RootsWorld.org

Direkte link til podcast:

Direkte link til programsiden:


21-12-2018
18:00

Date: 21-12-2018 | Start: 18:00

RootsWorld Radio #275 Dec. 2018 by Cliff Furnald. Artists include Karine Polwart, Giulio Bianco, Cesare Dell'Anna & GirodiBanda, Arturo O'Farrill & the Afro Latin Jazz Orchestra, Jowee Omicil, Sons of Kemet, Malou Beauvoir, Opa Cupa

Direkte link til podcast:

Direkte link til programsiden:


07-12-2018
18:00

Date: 07-12-2018 | Start: 18:00

RootsWorld Radio #274 Nov. 2018 by Cliff Furnald. Artists include Astor Piazzolla's New Tango Quintet, Emma Junaro, Okan, Macha Y El Bloque Depresivo, Ann O'aro, Giulio Bianco. and Scots singer and songwriter Karine Polwart

Direkte link til podcast:

Direkte link til programsiden:


16-11-2018
18:00

Date: 16-11-2018 | Start: 18:00

RootsWorld Radio #273 Oct. 2018 by Cliff Furnald Artists on the show include Anna O'aro, Jowee Omicil, Sons of Kemet, Cesare Dell'Anna's GiroDiBanda, The Furrow Collective, Pierre Akendengue, Doctor Nativo, Kyab Yul Sa, and Sekou Bah.

Direkte link til podcast:

Direkte link til programsiden:


26-10-2018
18:00

Date: 26-10-2018 | Start: 18:00

RootsWorld Radio #272 Oct. 2018 by Cliff Furnald. Artists on the program include Tautumeitas, Magos Herrera & Brooklyn Rider, Bokate & Metrople Orkest, Razia, and Suitamon Sahko. More info at www.RootsWorld.org

Direkte link til podcast:

Direkte link til programsiden:


21-09-2018
18:00

Date: 21-09-2018 | Start: 18:00

RootsWorld Radio #271 Sept 2018 by Cliff Furnald. Artists include Magos Hererra & Brooklyn Rider, Anna O'aro, Belouga Quartet, Jean-Francois Belanger, Moussu T e lei Jovents, Doctor Nativo and the Hip Spanic Allstars. www.RootsWorld.org

Direkte link til podcast:

Direkte link til programsiden:


14-09-2018
18:00

Date: 14-09-2018 | Start: 18:00

RootsWorld Radio #270 Sept 2018 by Cliff Furnald features Music of the Month recording by American singer Rinde Eckert, Les Tambours de Brazza, Bowing 9, Riccardo Tesi's Banditaliana, Viguela, Delgres, Sekou Bah, Bolga Zohdoomah and Jodelfisch

Direkte link til podcast:

Direkte link til programsiden:


07-09-2018
18:00

Date: 07-09-2018 | Start: 18:00

RootsWorld Radio #269 Aug 2018 by Cliff Furnald features Steve Tilston, Very Be careful, Mariachi Reyna De Los Angeles, Alba Griot Ensemble, Jodelfisch, The Blue Dahlia and tracks from Music of the Month, Rinde Eckert's "The Natural World."

Direkte link til podcast:

Direkte link til programsiden:


17-08-2018
18:00

Date: 17-08-2018 | Start: 18:00

RootsWorld Radio #268,Aug 2018 by Cliff Furnald. Agricantus, Katalena, Massimo Donno, Malicorne, Mineyeshu, Vingefang, Mehdi & Adib Rostami, and Wu Man & Son de San Diego. Music of the Month album, Kulku, by SANS. www.rootsworld.com

Direkte link til podcast:

Direkte link til programsiden:


03-08-2018
18:00

Date: 03-08-2018 | Start: 18:00

RootsWorld Radio #267,July 2018 by Cliff Furnald -Rinde Eckhert, John Hartford, Steve Tilston, Lee Ann Womack, The Markku Lepisto Trio, Pulsar Trio, Mikael Marin & Anon Egeland, The Storis Limpan Band, Ulf Nilsson & Örjan Hans-Ers and more.

Direkte link til podcast:

Direkte link til programsiden:


22-07-2018
18:00

Date: 22-07-2018 | Start: 18:00

#64-MandelaSpecial RootsWorld Radio July 2018 by Cliff Furnald. This week marks the 100th anniversary of the birth of Nelson Mandela. Here a fresh listen to a show from 2013 to celebrate "a life well lived." . More info at www.RootsWorld.org

Direkte link til podcast:

Direkte link til programsiden:


13-07-2018
18:00

Date: 13-07-2018 | Start: 18:00

RootsWorld Radio #266,July 2018 by Cliff Furnald the Ankivio Village Band, Airileke, Opium Moon; RAM, Riccardo Tesi and Banditaliana, the Danish duo Vingefang, Pulsar Trio, Philippe El Hage and Youssef Hbeisch. More info at www.RootsWorld.org

Direkte link til podcast:

Direkte link til programsiden:


06-07-2018
18:00

Date: 06-07-2018 | Start: 18:00

RootsWorld Radio #265,June 2018 by Cliff Furnald - trio Monsieur Doumani. "Listen All Around" recordings of the 1950s by musicologist Hugh Tracey in central and East Africa. Other artists include Djeneba & Fousco, and Les Tambours de Brazza

Direkte link til podcast:

Direkte link til programsiden:


08-06-2018
18:00

Date: 08-06-2018 | Start: 18:00

RootsWorld Radio #264,June 2018 by Cliff Furnald On the 264th edition of RootsWorld Radio. Artists include Mercedes Peon, Anne-Mari Kivimaki, Aallotar, Catherine Bent, Esteban Murillo, La Cleda, and Trio Organico. Info at www.RootsWorld.org

Direkte link til podcast:

Direkte link til programsiden:


18-05-2018
18:00

Date: 18-05-2018 | Start: 18:00

RootsWorld Radio #263,May 2018 by Cliff Furnald Artists include The Bhundu Boys, El Hage & Hbeisch, Finch & Keita, Rafea & Hong, Ry Cooder, Samba Toure and Massimo Donno. More info at www.rootsworld.org

Direkte link til podcast:

Direkte link til programsiden:


11-05-2018
18:00

Date: 11-05-2018 | Start: 18:00

RootsWorld Radio #262,May 2018 by Cliff Furnald from upcoming May Music of the Month selection, the Sami duo Solju + Hugh Masakela Kardemimmit and Tunto (Finland), Mahsa Vahdat & Coskun Karademir (Iran/Turkey), Ali Fuat Aydin & Cenk Guray (Turkey)

Direkte link til podcast:

Direkte link til programsiden:


20-04-2018
18:00

Date: 20-04-2018 | Start: 18:00

RootsWorld Radio #261, April 2018 by Cliff Furnald. - Eugenia Georgieva, Shane Mulchrone, Enekk, Darshan, Markku Lepisto, John Minton, Helsinki-Cotonou Ensemble; Psalite, Lidia Pujol & Miquel Gil; and Kate McGarry, Keith Ganz &Gary Versace.

Direkte link til podcast:

Direkte link til programsiden:


13-04-2018
18:00

Date: 13-04-2018 | Start: 18:00

RootsWorld Radio #260, April 2018 by Cliff Furnald More info at www.RootsWorld.org

Direkte link til podcast:

Direkte link til programsiden:


30-03-2018
18:00

Date: 30-03-2018 | Start: 18:00

RootsWorld Radio #259, Marts 2018 by Cliff Furnald. Artists include Emicida, Ilgi, Moira Smiley, Etnika, Malicorne, Gabriel Yacoub, Samurai Accordion, Darshan, Djeneba & Fousco, Levent Yildirim, and Lunar Cape.

Direkte link til podcast:

Direkte link til programsiden:


17-03-2018
18:00

Date: 17-03-2018 | Start: 18:00

RootsWorld Radio #258, Marts 2018 by Cliff Furnald - Artists include Monsieur Doumani, Aronde, The Pinhan Trio, Moira Smiley, Les Poules a Colin, Marco Poeta & Roberto Licci, and Spanglish Fly. More info at www.RootsWorld.org

Direkte link til podcast:

Direkte link til programsiden:


02-03-2018
18:00

Date: 02-03-2018 | Start: 18:00

RootsWorld Radio #257, Feb. 2018 by Cliff Furnald Artists on the show: Monsieur Doumani, Samurai Accordion, Mirkovic & Vasilic, Mames Babeganush, Belem & The Mekanics, The Ghent Folk Violin Project, Mari kalkun, and Nordic Raga.

Direkte link til podcast:

Direkte link til programsiden:


23-02-2018
18:00

Date: 23-02-2018 | Start: 18:00

RootsWorld Radio #256, Feb. 2018 by Cliff Furnald. Artists include Luisa Cottifogli, Monsuier Doumani, James Patrick Gavin, Accordion Samurai, Okra Playground, Peter Stan & Eva Salina, Natasa Mirkovich & Nenad Vasilich, and Emilia Lajunen & Suvi Oskala

Direkte link til podcast:

Direkte link til programsiden:


02-02-2018
18:00

Date: 02-02-2018 | Start: 18:00

RootsWorld Radio #255, Jan. 2018 by Cliff Furnald Artist on the show include Maya Youseff, 3MA, La Mal Coiffee, Nordic Raga, Mikael Marin & Anon Egeland, and Andy Irvine & Paul Brady. www.rootsworld.org

Direkte link til podcast:

Direkte link til programsiden:


19-01-2018
18:00

Date: 19-01-2018 | Start: 18:00

RootsWorld Radio #254, Jan. 2018 by Cliff Furnald. Artists include Accordion Samurai, Maria Kalaniemi & Erro Grundstrom, Didier Laloy's Belem & The Mechanics, WoWaKin, Adam Strug, Kapela Maliszów and Little Big Noz. more www.rootsworld.org

Direkte link til podcast:

Direkte link til programsiden:


13-01-2018
17:00

Date: 13-01-2018 | Start: 17:00

RootsWorld Radio #251, Nov. 2017 by Cliff Furnald Boubacar Traoré. the Polish Trio WoWaKin, Jono Heyes and 9 Pilgrims, Ghalia Benali with the Brass ensemble Maak, Zefiro Tonra, Kries and Jean-Marc Padovani Paloma Pradal. www.RootsWorld.org

Direkte link til podcast:

Direkte link til programsiden:


26-01-2018
18:00

Date: 26-01-2018 | Start: 18:00

RootsWorld Radio #253, Jan. 2018 by Cliff Furnald WoWaKin, and Kapela Maliszów the Spöket i Köket (a ghost in the kitchen) a Danish, Swedish-Belgian band with roots in the Nordic traditions, Recorded live at the Folk Spot 2017 Tønder Festival DK.

Direkte link til podcast:

Direkte link til programsiden:


15-12-2017
18:00

Date: 15-12-2017 | Start: 18:00

RootsWorld Radio #252, Dec. 2017 by Cliff Furnald. a live set by The Flying Sofa Quartet, at the Tonder Festival DK FolkSpot DK 2017, Kyab-Yul-Sa (France/Tibet), Habadekuk (Denmark), Boubacar Traoré and Quartet Soolmaan (Belgium).

Direkte link til podcast:

Direkte link til programsiden:


24-11-2017
18:00

Date: 24-11-2017 | Start: 18:00

RootsWorld Radio by Cliff Furnald Rebroadcast 2015. Antonio Castrignanò, Canzoniere Grecanico Salentino, Ludovico Einaudi's, Kaláscima. Olivia Chaney, Eliza Carthy and Tim Eriksen, María Xosé Silvar - aka Sés, Harald Haugaard, Hohka.

Direkte link til podcast:

Direkte link til programsiden:


17-11-2017
18:00

Date: 17-11-2017 | Start: 18:00

RootsWorld Radio #250, Nov. 2017 by Cliff Furnald include artists from the American south, Italy, a Nashville superstar, a hybrid of Scots and Austrian music, a Norwegian view of Ireland, Lebanon, and a Balkan-Italian duo. More at www.RootsWorld.org

Direkte link til podcast:

Direkte link til programsiden:


10-11-2017
18:00

Date: 10-11-2017 | Start: 18:00

RootsWorld Radio #249, Nov. 2017 by Cliff Furnald. Artists include Paa Kow, Valérie Ekoumé, Leila Gobi, Daniel Ho & The Grasslands Ensemble, Kries and Andreas Aase. More info at www.RootsWorld.org

Direkte link til podcast:

Direkte link til programsiden:


27-10-2017
18:00

Date: 27-10-2017 | Start: 18:00

RootsWorld Radio #248, Oct. 2017 by Cliff Furnald. Leila Gobi and Makan Tounkara, Paa Kow, Jaimeo Brown Transcendence, Ranky Tanky, Tim Eriksen and the Omar Sosa Sextet, Imaginary Homeland, and Indra Rios-Moore. More online at www.RootsWorld.org

Direkte link til podcast:

Direkte link til programsiden:


20-10-2017
18:00

Date: 20-10-2017 | Start: 18:00

RootsWorld Radio #247, Oct. 2017 by Cliff Furnald. The program include Emanuele Arciuli , Basco, Clarinet Factory, Dje Baleti, Lo'Jo, Frnhill and artists of the Month, Betsayda Machado y Parranda El Clavo. More online at www.rootsworld.org

Direkte link til podcast:

Direkte link til programsiden:


06-10-2017
18:00

Date: 06-10-2017 | Start: 18:00

RootsWorld Radio #246, Sept. 2017 by Cliff Furnald. Artists will include Louisa Cottifogli, Saeid Shanbehzadeh, Hyvaluoma Group, Omiri, Frank London's Glass House Orchestra, Phonix with Sangka, Eliana Cuevas, Betsayda Machado y Parranda el Clavo.

Direkte link til podcast:

Direkte link til programsiden:


15-09-2017
18:00

Date: 15-09-2017 | Start: 18:00

RootsWorld Radio #245, Sept. 2017 by Cliff Furnald. Artists on the program include Cocanha, Lo'Jo, Saber Systeme, The Penangle, Mark T, Trio Teke & Dave De Rose and Gorkem Saoulis. More info: www.RootsWorld.org

Direkte link til podcast:

Direkte link til programsiden:


01-09-2017
18:00

Date: 01-09-2017 | Start: 18:00

RootsWorld Radio #244, August 2017 by Cliff Furnald, Bright Phoebus by Lal and Mike Waterson. Cory Seznec, Kala Jula, Beches Indian Brew, the Hyväluoma Group, and Maria Kalaniemi & Eero Grundström.

Direkte link til podcast:

Direkte link til programsiden:


18-08-2017
18:25

Date: 18-08-2017 | Start: 18:25

RootsWorld Radio #243, August 2017 by Cliff Furnald Artists on the show include Fendika, Martha Mavrodi, Elemotho, Syrian refugee children in Lebanon, Mansour Sayter, Ljom and Teyr. More info at www.RootsWorld.org

Direkte link til podcast:

Direkte link til programsiden:


21-07-2017
18:00

Date: 21-07-2017 | Start: 18:00

RootsWorld Radio #242,July 2017 by Cliff Furnald. Mokoomba, Blitz the Ambassodor, Yggdrasil, Vera Kondrateva, Danyél Waro, Maria Kalaniemi & Eero Grundstööm, Wimme Saari & Tapani Rinne, and Ensemble Éiru. www.RootsWorld.org

Direkte link til podcast:

Direkte link til programsiden:


14-07-2017
18:00

Date: 14-07-2017 | Start: 18:00

RootsWorld Radio #241,July 2017 by Cliff Furnald. Artists on the show include the Erlend Viken Trio, Unni Løvlid, Ghalia Benali & Maak, Tondo, Ensemble Eiru, Dick Connette's Too Sad for the Public, Frigg and The Amestoy Trio. www.RootsWorld.org

Direkte link til podcast:

Direkte link til programsiden:


30-06-2017
18:00

Date: 30-06-2017 | Start: 18:00

RootsWorld Radio #240,June 2017 by Cliff Furnald. Artists Tapani Rinne & Wimme Sari, Jonas Simonsson, King Ayisoba, Hedningarna, The Osama Abdulrasol Quintet, Kazut De Tyr, Mimmo Epifani, Lena Willemark, Carmen Souza & Theo Pascal, and Cory Seznec.

Direkte link til podcast:

Direkte link til programsiden:


23-06-2017
18:00

Date: 23-06-2017 | Start: 18:00

RootsWorld Radio #239,June 2017 by Cliff Furnald. Artists will include Trio Tekke with Dave deRose, Basco, Ti Jaz, Kazut de Tyr, Carmen Paris & Nabyla Maan, Fendika, Kukaya and The Tonga Boys

Direkte link til podcast:

Direkte link til programsiden:


17-06-2017
00:00

Date: 17-06-2017 | Start: 00:00

RootsWorld Radio #238,June 2017 by Cliff Furnald. Live recordings from Zaire 74, the histori Ali/Forman "Rumble in the Jungle" in Kinsasha, Zaire. Jack Talty, Ensemble Éiru, Görkem Saoulis, Sabîl, Tabu Ley Rochereau and Abeti. www.RootsWorld.org

Direkte link til podcast:

Direkte link til programsiden:


22-09-2017
18:00

Date: 22-09-2017 | Start: 18:00

RootsWorld Radio #237, Maj 2017 by Cliff Furnald. Artists include Zenobia, Väsen, Carthy & Swarbrick, Lau, L'Orchestre Afrisa International, Antonio Nobrega, Ambrogio Sparagna, Accordone with Marco Beasely, Antonio Castrignano, Mynsterland

Direkte link til podcast:

Direkte link til programsiden:


12-05-2017
18:00

Date: 12-05-2017 | Start: 18:00

RootsWorld Radio #236, Maj 2017 by Cliff Furnald. Artists this week will include Feule Caracal, Trio Mediaeval with Arve Henricksen, Bonifica Emiliana Veneta, Vrang, Dálava, Meszecsinka, Mehmet Polat Trio, and Duo Sabil. More at www.RootsWorld.org

Direkte link til podcast:

Direkte link til programsiden:


05-05-2017
18:00

Date: 05-05-2017 | Start: 18:00

RootsWorld Radio #235, Maj 2017 by Cliff Furnald. Acquaragia Drom, Vrang, Trio Tekke, Ensemble Eriu, Albaluna, Trad.Attack, Fiumerapido, Väsen, Oumou Sangare, Seydu with Mariem Hassan, Mary Leonard, Olivia Chaey & Kronos Quartet, and Renato Carosone.

Direkte link til podcast:

Direkte link til programsiden:


21-04-2017
18:00

Date: 21-04-2017 | Start: 18:00

RootsWorld Radio #234, April 2017 by Cliff Furnald. Artists this week include Mynsterland, Ialma with Quentin Dujardin and Didier Laloy, El Diluvi, Jerez Texas, The Jerez Le Cam Quartet, Ajam, Buyi, HorseRadio and Aranis. www.RootsWorld.org

Direkte link til podcast:

Direkte link til programsiden:


02-06-2017
18:00

Date: 02-06-2017 | Start: 18:00

RootsWorld Radio #233, April 2017 by Cliff Furnald New recordings from Sweden, Denmark, Norway and Finland. Väsen, Mamadou Kelly, Vieux Farka Toure, Dona Onete, Bragr, Vrang, Danyél Waro, and Jaakko Laitenen & Väära Raha. www.RootsWorld.org

Direkte link til podcast:

Direkte link til programsiden:


08-04-2017
00:00

Date: 08-04-2017 | Start: 00:00

RootsWorld Radio #232, April 2017 by Cliff Furnald Corky Seigel's Chamber Blues, The Clarinet Factory, Kanazoé Orkestra, Zephyr, Bidaia, Yann Fañch Kemener & ba.fnu, Kazut de Tyr, Wu Junde and South City Second Brother. More at www.RootsWorld.org

Direkte link til podcast:

Direkte link til programsiden:


31-03-2017
18:00

Date: 31-03-2017 | Start: 18:00

RootsWorld Radio #231a, Marts 2017 by Cliff Furnald. Kazut de Tyr, Girma Beyene, L'Orchstre Afrisa Internationale, Vieux Farka Toure, Kala Jula, KV Express, Calicanto, Jamie Stone's Folklife and Aurelio. More info: www.RootsWorld.org

Direkte link til podcast:

Direkte link til programsiden:


24-03-2017
18:00

Date: 24-03-2017 | Start: 18:00

RootsWorld Radio #39, Marts 2017 by Cliff Furnald. Maria Kalaniemi, Linda Gytri, Vinicio Capossela, Kan, Timo Alakotila, Tim Eriksen, Over Sundet, The Bright Light Quartet, Fawzy Al-Aiedy, Emelia Amper, Kimmo Pohjonen, Frigg, birds of the Eastern Shore

Direkte link til podcast:

Direkte link til programsiden:


17-03-2017
18:00

Date: 17-03-2017 | Start: 18:00

RootsWorld Radio #230, Marts 2017 by Cliff Furnald - Hazmat Modine, Kristi Stassinopoulou & Stathis K Tarab, Hedningarna, Evie Ladin Band, Ryan McGiver, Imaginary Homeland ,Mahsa and Marjan Vahdat, Ulrika Boden, Last Forever, Tabadoul Orchestra

Direkte link til podcast:

Direkte link til programsiden:


10-03-2017
18:00

Date: 10-03-2017 | Start: 18:00

RootsWorld Radio #229, Marts 2017 by Cliff Furnald. Richard Bona &Mandekan Cubano, l'Orchestre Afrisa International, Le Grand Kalle, Manuel Luna, Rustica, Amine & Hamza M'raihi, Beyond Borders, Vincent Noiret , Okra Playground, Aurelio Martinez.

Direkte link til podcast:

Direkte link til programsiden:


07-03-2017
19:00

Date: 07-03-2017 | Start: 19:00

RootsWorld Radio #228, Marts 2017 by Cliff Furnald. explore The Treasure of Language; Kata (Faroe Islands), Lekkujad (Finland), Lena Willemark ( Sweden). And Derroll Adams (US), Okra Playground (Finland), Nisia (Italy/Belgium) Olu Dara (US).

Direkte link til podcast:

Direkte link til programsiden:


17-02-2017
18:00

Date: 17-02-2017 | Start: 18:00

RootsWorld Radio #227, Febr 2017 by Cliff Furnald, feat. Janka Nabay & The Bubu Gang, Kerdoncuff, Le Floc'h & Berthou, Tao Ravao & Thomas Laurent, the Epifani Barbers, Osman martins & Quatour MP4, Subsonic Trio and Jaakko Laitenen & Väära Raha.

Direkte link til podcast:

Direkte link til programsiden:


10-02-2017
18:00

Date: 10-02-2017 | Start: 18:00

RootsWorld Radio #226, Febr 2017 by Cliff Furnald. ba.fnu & Yann-Fañch Kemener, Bitori, Robson Banda & The New Black Eagles, Malagache Connexion, Aurelio Martinez, Jawhar & Mitsou, Boubacar Traoré, Studio Shap Shap. www.RootsWorld.org

Direkte link til podcast:

Direkte link til programsiden:


03-02-2017
18:00

Date: 03-02-2017 | Start: 18:00

RootsWorld Radio #225, Jan 2017 by Cliff Furnald. Greek singer Martha Mavroidi, Cuban pianist Omar Sosa and Senegalese singer, percussionist and kora player Sekou Keita, also Lekkujad, Aurelio Martinez and The Klezmatics. www.RootsWorld.org

Direkte link til podcast:

Direkte link til programsiden:


27-01-2017
18:00

Date: 27-01-2017 | Start: 18:00

RootsWorld Radio #224, Jan 2017 by Cliff Furnald. Blitz The Ambassador, Omar Sosa and Senegalese singer and kora player Seckou Keita, Ani Cordero, Diabo a Sete , The Oysterband, Louisa Bailèche, Teyr. Big Sun- Serendou, and Studio Shap Shap.

Direkte link til podcast:

Direkte link til programsiden:


09-06-2017
18:00

Date: 09-06-2017 | Start: 18:00

RootsWorld Radio #223, Jan 2017 by Cliff Furnald. Studio Shap Shap, Lena Willemark, Bragr, ensemble Constantinople, Ablaye Cissoko, Celina da Piedade, Djessou Mory Kante, Ani Cordero, Toto La Momposina, Roberto Fonseca.

Direkte link til podcast:

Direkte link til programsiden: